Kumano Hayatama Taisha
熊野速玉大社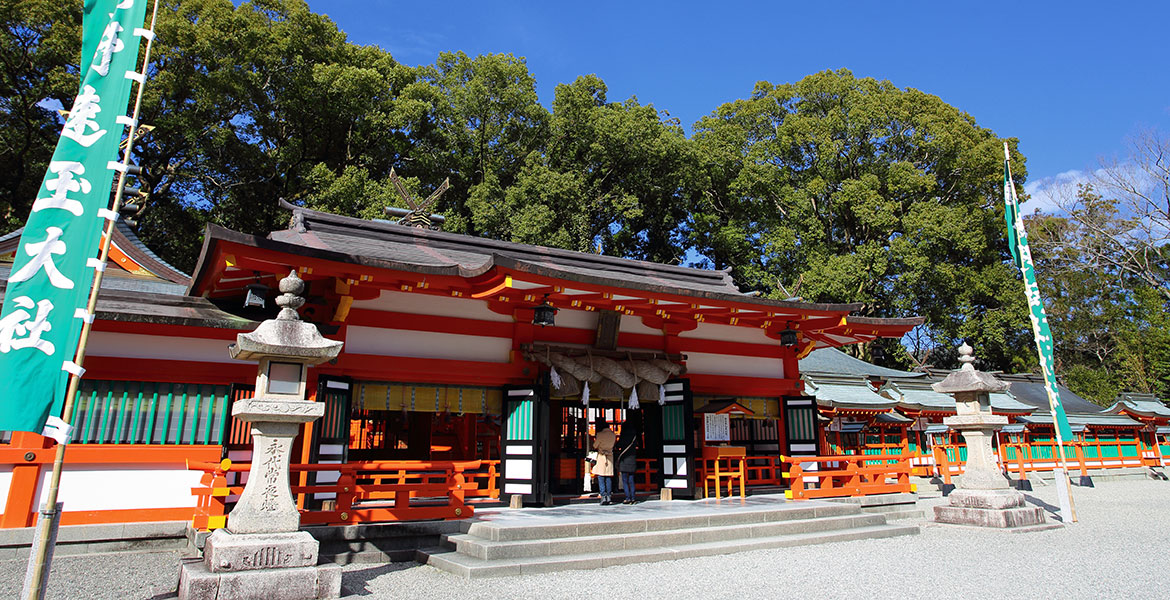 Shingu Shingu City, Wakayama Prefecture [MAP 2-B]
Located at the river mouth of the Kumano River, this shrine enshrines Hayatamanokami. Centered by the compound of the shrine, this property includes "Gongenyama" in the back, "Mifunejima" and "Otabisho". And a sacred huge Nagi tree that is designated as Natural Monument spreads its leaves in the compound.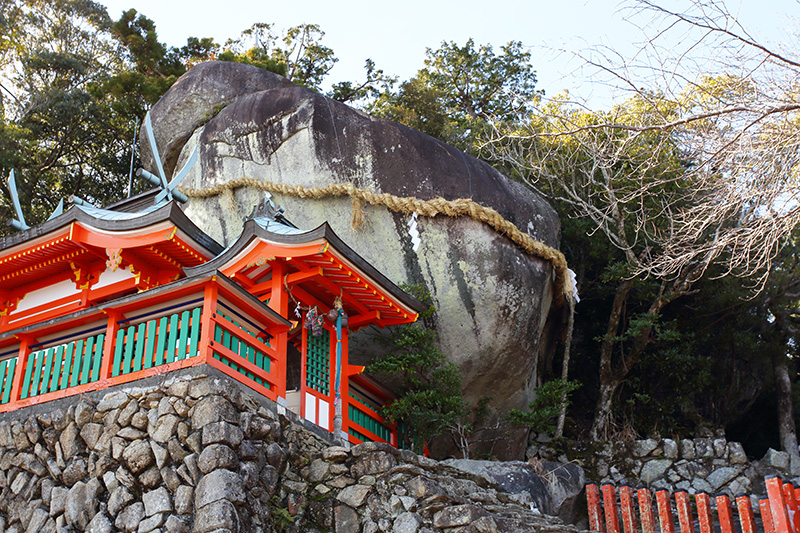 Gotobikiiwa
Halfway up the south side of Mt. Gongen is 'Kamikura-jinja", which enshrines a huge rock called Gotobikiiwa from which it is said that god first descended.
Nationally Designated Cultural Properties
| | |
| --- | --- |
| Historic Site | Kumano Sanzan ( Kumano Hayatama Taisha ) |
Kumano Hayatama Jinja no Nagi
Shingu Shingu City Wakayama Prefecture [MAP 2-B]
It is said that this tree was planted by Taira no Shigemori in 1159 to celebrate the construction of the shrine. This old tree is 17.6m high, 5.45m around at the bottom and 4.45m around at human height. As there is no main trunk, it is considered that some trunks gathered and formed the present shape.
Nationally NDesignated Cultural Properties
| | |
| --- | --- |
| Natural Monument | Nagi Tree of Kumano Hayatama Taisha |