Nachi no Otaki・Nachi Primeval Forest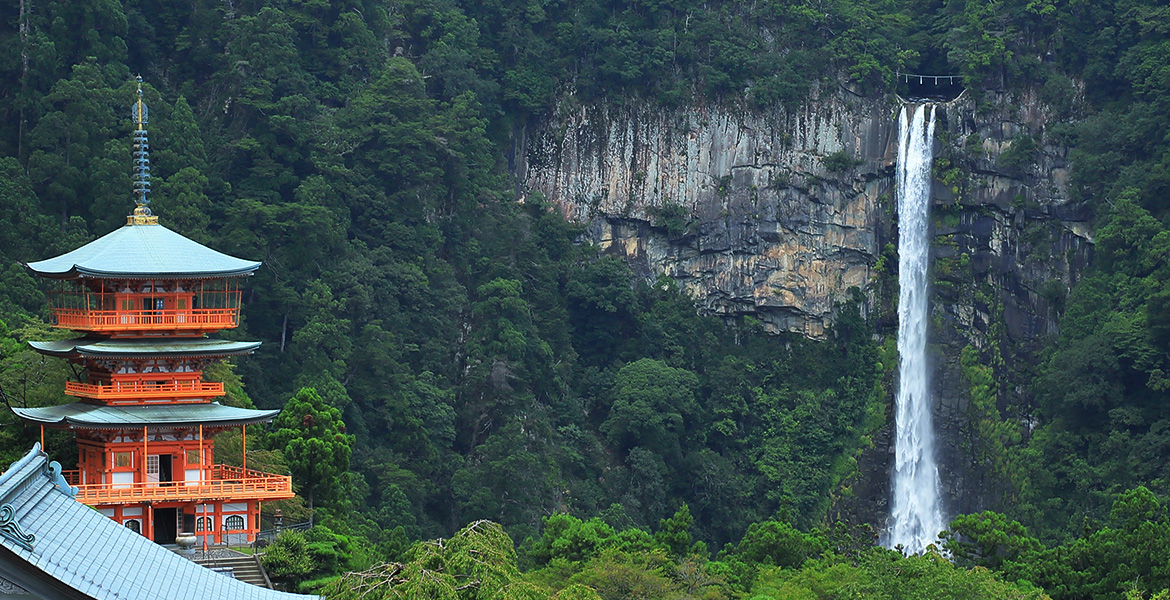 Nachi no Otaki
Nachisan Nachikatsuura Town Higashimuro County Wakayama Prefecture [MAP 2-E]
Nachi Waterfall is called "Misuji no Taki", "Nachi no Taki" or "Ichi no Taki" as water falls down from three mouths of the waterfall, and has kept its form of Kumano Faith. Gathering four rivers from Eboshiyama, Okumotoriyama, Myohozan, and Funami Toge, water falls down a vertical 133m-high cliff from a 13m wide mouth of the waterfall, and is one of the most famous waterfalls in Japan. In upper Nachi no Otaki, there are forty-eight waterfalls called "Nachi Shijuhattaki" and they are the training stages for Shugen ascetic practitioners.
Nationally Designated Cultural Properties
| | |
| --- | --- |
| Natural Beauty | Nachi no Otaki( including Ni no Taki ) |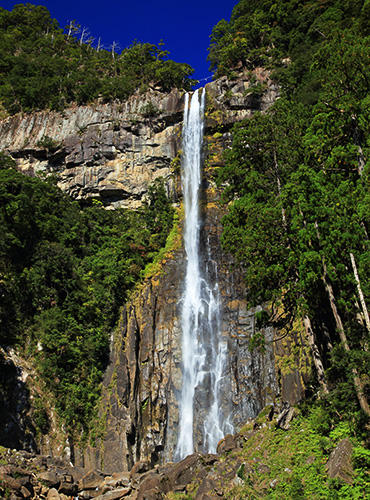 Nachi Primeval Forest
Nachisan Nachikatsuura Town Higashimuro County Wakayama Prefecture [MAP 2-F]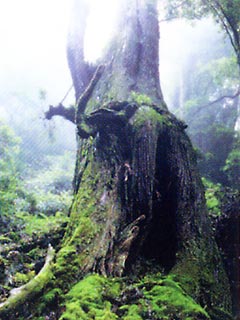 This forest extends about 33.5ha to the east of Nachi no Otaki, and has been protected since ancient times as a sanctuary, and keeps its primeval nature along with the waterfall. It's main feature is a mixture of cool region and warm region road-leaf evergreen plants, which are the most typical in this region and keep character of a natural forest. There are many species in this forest and it has rich plant characteristics.
Nationally Designated Cultural Properties
| | |
| --- | --- |
| Natural Monument | Nachi Primeval Forest |